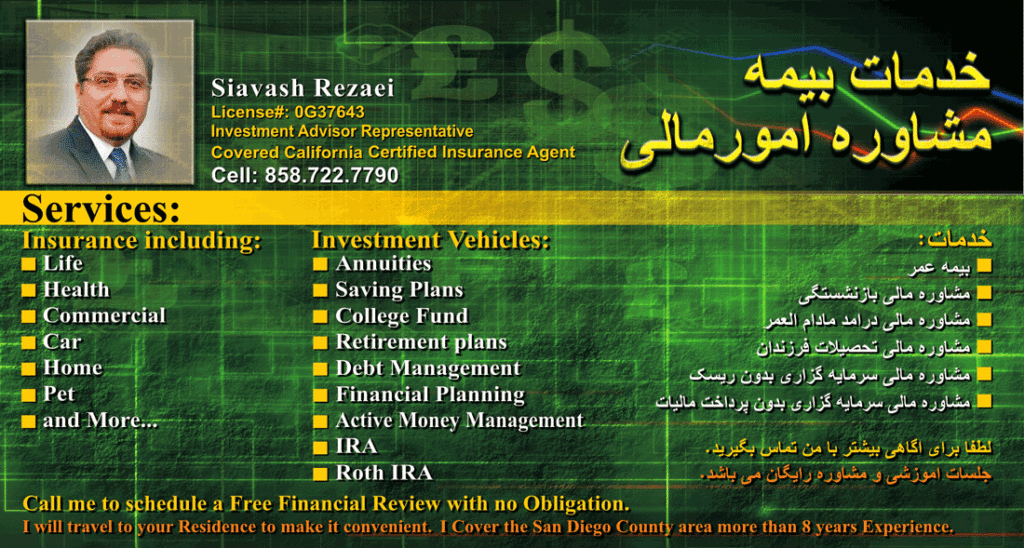 Siavash Rezaei Insurance and investment services
Siavash Rezaei is a San Diego based insurance services agent and investment adviser.
Insurance Services
To get a competitive car, home, life, health and commercial insurances, contact Siavash today. And you may just save a lot of money today!
برای دریافت خدمات بیمه‌ از قبیل بیمه درمانی، بیمه‌ عمر، بیمه‌ اتومبیل، و یا بیمه برای حیوانات خانگی، همین امروز و سیاوش رضائی تماس حاصل فرمایید.